A chronicle of change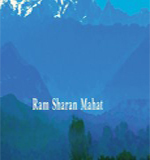 Ram Sharan Mahat's "Trials, Tremors and Hope: The Political Economy of Contemporary Nepal" is a comprehensive account and analysis of major aspects of change from the 50s to this day
Nepal is changing fast. The change is evident in socio-economic and political arenas. Some changes are encouraging, others problematic. Dr Ram Sharan Mahat's new book Trials, Tremors and Hope: The Political Economy of Contemporary Nepal is a comprehensive account and analysis of the major aspects of this change. It provides commentary on political economy of modern Nepal in a historical perspective.
As Nepal has entered a new phase of transformation with the promulgation of the new Constitution in 2015, Mahat's politico-economic study provides the opportunity to evaluate the past, review the present and plan for the future. In this context, the book not only provides a solid background for the country's new efforts, but it also highlights the major aspects of Nepal's contemporary issues and its determination for change, giving broad conclusions and directions on all important fronts.
An economist by education and training, Mahat has been a leading figure in the liberalization of Nepal's development policies, economic and fiscal restructuring and progressive changes in an otherwise slow-moving national economy. A thoughtful academician who enjoys intellectual challenges, Mahat's review and conclusions merit attention not just because of his association and experience with Nepali Congress but also because of his standing as a six-times Minister of Finance.
Critique on socialism
The book begins with a discussion on socialism in the changing world, its historical contexts and figures and presents changing paradigms and its linkages with Nepal. This discussion is directly relevant to the new constitution's declaration of "socialism based on democratic norms and values" as its preambulatory norm. Building on the historical analysis, Mahat explores the interlinkages between BP Koirala, the founder of Nepali Congress, the first elected prime minister and a symbol of Nepali renaissance, his concept of socialism and Nepali Congress, which defended it.
As Mahat shows, Koirala championed the principle of equality as a core human value and democracy and socialism as the principal means of achieving it. This understanding, according to the author, further flows down on the theme of democratic socialism, progressive reforms that were being accomplished in Nepal, breaking the feudal order and embracing bold measures, which was unfortunately stalled because of the takeover of power by an intolerant monarch in 1960. He discusses Nepali Congress' policy in the 1990s, when Nepal re-entered democratic politics, and understanding BP in the new context, he shows focus on providing for the basic rural family needs and socio-economic services, including education and health care to the people of Nepal.
Following an overview of the economy of the South Asian region, the author discusses the economic reforms initiatives, especially those in the 90s, in Nepal and their impact. He maintains that the new policy reforms covered topics such as macro-economy, taxation, bank and finance, cooperatives, non-government sector, private investment, trade liberalization and disinvestment of low-making, state-owned enterprises—all calculated to achieve integrated national development. Mahat argues that these initiatives had positive impacts throughout the decade, helped increase investment in the industrial and service sectors and encouraged export growth, financial stability and higher growth rate.
Disrupting development
The Maoist insurgency that came along in this process disrupted these developments, Mahat argues. It caused heavy economic losses, human and other casualties, disruption of social and economic lives and destruction of physical assets and infrastructure, all of which led to a derailment of development and a deceleration of economic growth. A process that had gained momentum started slowing down. Even after the ceasefire and completion of most of the peace process, the challenge Nepal faces continues to be built upon past achievements to launch a fresh wave of economic reforms by reclaiming the same spirit of ambition and purpose that was seen in Nepal in the 1990s. The challenge is now multifold because of the earthquakes of 2015 and the national obligation for reconstruction.
Expectedly, there are enormous challenges ahead. The author discusses a number of issues in this regard. Issues related to geopolitics and the 'neighborhood effect' especially merits attention. Nepal's diversification drive in the matters of foreign relations, regionalism and power dynamics has also been emphasized. Mahat discusses the mismatch of demand and supply in the hydropower sector, the investment status of important projects, regional and bilateral cooperation and the status of power trade. He also touches on the plight of mega-multipurpose projects and other issues and constraints. Overall, he pleads that "there is an urgency to develop Nepal's hydro-energy, as the delay is likely to make it less competitive, given the declining cost of other renewable energy sources resulting from advancement in technology."
There are three additional areas that Mahat has passionately analyzed. The first in his opinion is the rise of the remittance economy in Nepal which has emerged as an important source of livelihood of the people. From the macro perspective, it is the largest source of foreign exchange that has contributed to stabilizing current accounts and maintaining financial stability. It has multiplier effects in the economy, spurring economic opportunities and employment creation. Second, he deals with foreign aid and development finance. In this regard, while referring particularly to source-tied debt financing, he emphasizes the need for carefully prioritizing projects based on socioeconomic rational and financial sustainability, including payback potential. This is required so that the country will not face the risk of debt stress, incurred through politically-dictated projects.
Third, as far as the present state of the economy is concerned, Mahat analyzes Nepal's macro performance, sectoral performance, agriculture, industry and foreign direct investment, tourism and transport and communications. He also discusses the nature of public expenditure and revenue, public debt and external sector and poverty and the social sector. His analysis demonstrates that Nepal's growth performance has been sluggish, when compared to peer economies in the region since 2001.
Apart from these issues, Mahat also considers the new constitution of Nepal and its basic features. He defines the new constitution as a "milestone document" and a "historic statute" that "represents the culmination of long struggles for democratic rule and popular sovereignty, post-conflict transition and the peace process." He notes that in particular, Nepal's transition into the new-found federalism, away from a unitary centralized state, is naturally not a smooth affair, stating that "it is beset with challenges that call for due care, hard work, perseverance and a work culture and mindset different from the past."
Mahat emphasizes the need for institutional capacity building at the subnational and local levels to honor the tasks entrusted by the constitution. This requires supporting legislations, regulations and necessary human resources, which are lacking at the present. He notes emphatically: "there is also a challenge of making federalism financially sustainable." He addresses the capacity deficit of the country in implementing the written laws and executing policies "rooted in [a] deteriorating political culture." The country, in his opinion, must emerge from governance challenges, the pitfalls in development planning and financial mismanagement.
He emphasizes good governance and the rule of law, prudent and efficient fiscal management, strong and capable institutions with merit-based bureaucracy, rational planning and decision-making based on the proper appraisal of implementation capacity, rather than populism. Likewise, he concludes by touching upon the necessity of parting from decisions made on party or factional interests and moving toward a vision that emphasizes "productivity, formalization, social mobility, quality governance, meritocracy and social justice."
Left out issues
Overall, Mahat's book provides a solid analysis of the political economy of contemporary Nepal. Still, there were some areas that warranted discussion but were excluded. Even as a layman in economics without any claim of related expertise, this critic notes the role of agriculture in Nepal's national political economy. It is impossible to move towards the process of development without addressing the problems of mass poverty, unemployment, basic healthcare, education, labor, migration and empowerment of the marginalized in rural Nepal. It provides the basis for industrialization of the country and provides stability to all efforts that Mahat has so profoundly explained. Because of the abundance of resources in Nepal to boost the agricultural sector, the process will no doubt have large gains for the country in its quest for industrialization, development and modernization. It is the time to say 'no' to foreign labor force, and ban imports that hits on the backbone of Nepal's agriculture economy.
The first and most basic requirement for the agricultural sector is to create an environment that pushes all peasants and farmers to return to the fields, pick up their tools and begin production to meet the national agricultural demands of three million people. However, the government's policies have never been able to protect such ordinary people. Farmers have been unable to compete with the import of agricultural products and are faced with a mortal blow to any prospect of sustainable agriculture. Such imports have killed all options for Nepal's structural transformation. The decrease in the agricultural share in Nepal's economic output and agricultural employment is a national disgrace. Local youths have opted to go abroad as unskilled laborers, while others are loitering in urban settings without any promises, because their sector—the agriculture sector—remains unattended. Without addressing this situation, Nepal is unlikely to have any prospect of development.
The book Trials, Tremors and Hope: The Political Economy of Contemporary Nepal is the most recent and updated discourse addressing Nepal's plight and covering almost every important aspect of the contemporary issues and political economy of Nepal. It is considerate and holistic in its analysis of issues that matter most to Nepal's policy makers and other relevant audiences. The book has recently been added to the syllabus for the students of Masters of Public Policy and Management at Kathmandu University. I recommend it for all.
[The author is a constitutional expert and teaches Political Economy and Legal System of Public Policy at Kathmandu University School of Management]