The effort towards constitutional amendment is bound to raise dust !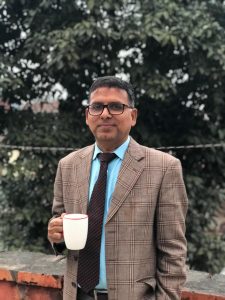 It is very irresponsible to see that the Nepal Communist Party (NCP) has formed a committee to ultimately introduce a Constitutional amendment that would allow even a member of the National Assembly (NA) to get elected by the House of Representatives (HoR) as the prime minister. 
The HoR has a special status under the Constitution of Nepal due to its constituency-based electoral systems (both direct and proportional), overall numerical strength against the NA, diversity and inclusion, financial power, and the power to elect its own leader to form the government. The NA is a federal chamber of the Parliament that has not been designed to form the government, although it has almost equal parliamentary powers. 
Whether the prime minister is elected from the HoR or the NA is a significant provision of the Constitution. Given this hard reality, there is no reason why the centre of gravity of the power politics should be shifted from the HoR to the NA, changing the basic feature of the Constitution.
The political power and influence of the HoR will diminish significantly once it is possible for a non-member of HoR to become a prime minister.The ruling party is not even strong enough at this stage to amend its own party Constitution due to internal squabbles. Why is it taking the challenge for a task for which it is not reasonably equipped?
If the NCP considers the amendment to be necessary, it must have a proposal that must be subjected to necessary and thoughtful discussions among stakeholders. Keep in mind that the Constitution of Nepal is a federal constitution. It should not be subject to amendments without first taking the good faith of all federal constituencies of the country.
The Constitution of Nepal is a charter of change and transformation. The issue of its amendment cannot be a hostage of the NCP, no matter the Party's particular needs. It is childish for a bunch of retired politicians to make such recommendations without even consulting their own rank and file. Besides, it is nonsensical to discuss amending the Constitution to serve the appetite of a loser of electoral battle.The Government should rather focus on the issues of corruption and mismanagement, which have already tarnished its image.